Zero-Three Pinhole Camera
#Photography #PinholeCamera #PaperNegative #DIY
Aperture: f/300 Image Size: 5" x 7" format Focal Length: 85mm
Black 5mm foam-core board. Brass 0.3mm Pinhole. Pivoting Shutter with neodymium magnetic catch. Sight Lines on top and sides. f/16 – f/300 conversion chart.
Future 'mod' Small wood board fixed to base with a 'T' nut mount for tripod.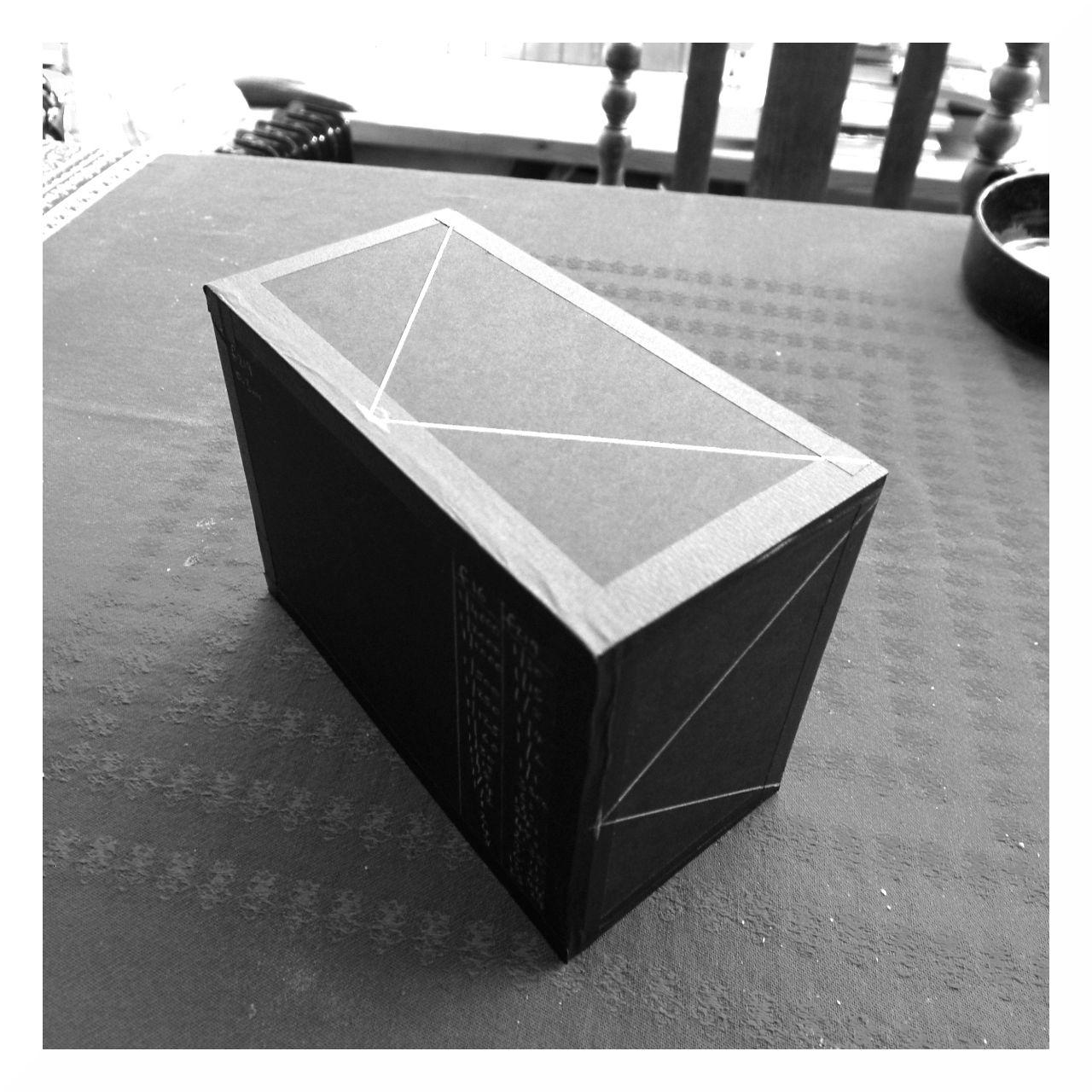 First image from the Zero-Three.
Slightly over exposed in the sky, but I am asking a lot from it on this contrasty light sort of day....
I have amended the f/stop setting after re-measuring it.
I've decided the project was worthy of a laser cut pinhole so purchased a 0.3mm and 0.5mm from RealitySoSubtle at a modest cost.
Details:
FL: 85mm F-Stop: f/300 Paper: ASA 3, Kentmere RC Exposure: 9 mins 30 secs
Dev: Adox Neutol Eco @ 3mins Scan/PP: Canoscan 9000Fii /GIMP 2.10
The Reading Chair