65560 – cont'd
Some before and after images of progress so far.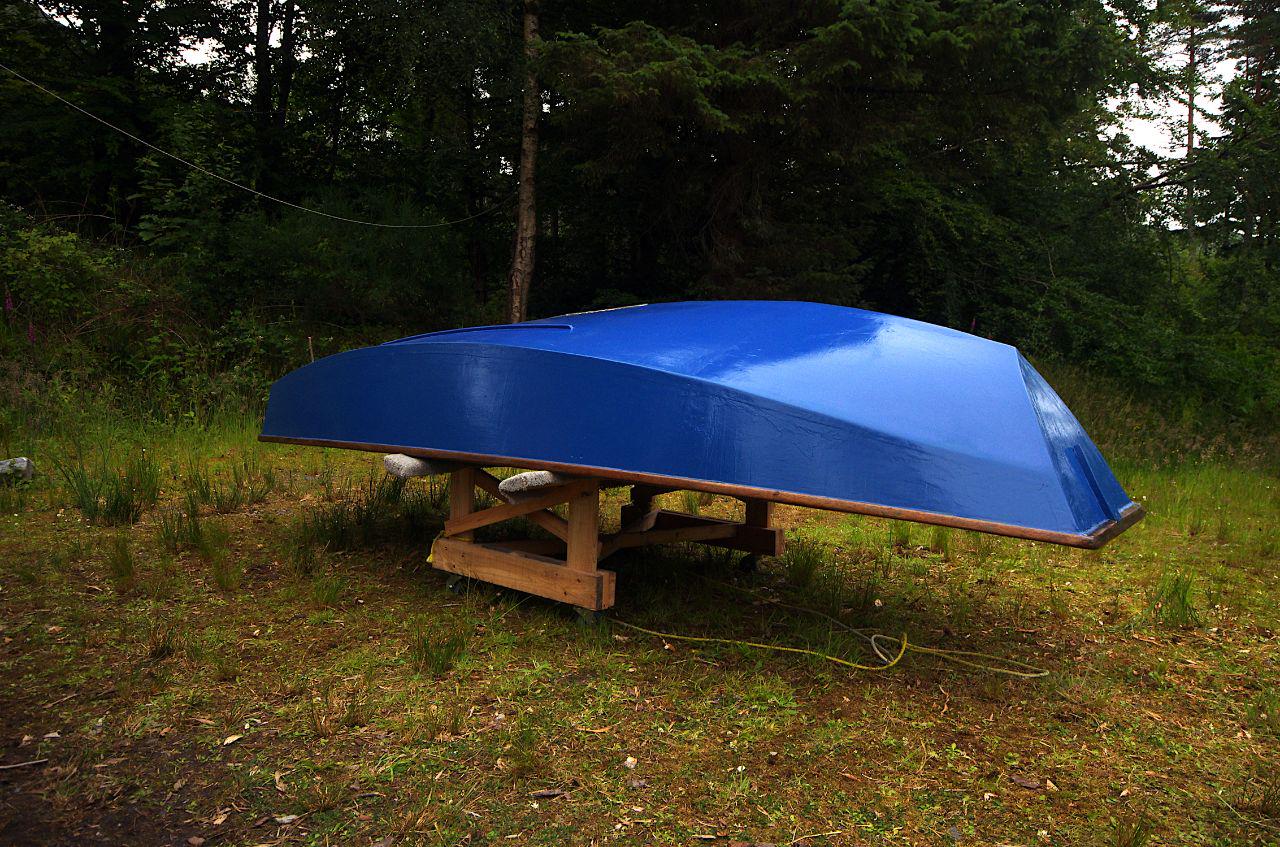 Now sitting on its custom 'dolly'. Much easier to work on, multi-positionable on its castors. Ability to support the boat either way up.
Repairs to hull done. 5x coats of Marine Gloss. Gunnels with 1st coat of Woodskin applied. Rubbing band/Keel strip re-applied.
Internally, I need to strengthen the floor with a layer of glass cloth, replace some of the side bench taping along seams. I'll then give the floor a coat of anti-slip paint, Woodskin to the remaining wood areas.
Spars have had 3x coats of woodskin and are ready for re-attaching fittings. Foils need to be prepped and coated with woodskin still.
I have some replacement deck and rigging fittings on order, replacement running rigging also.
A few more images here: https://snap.as/lhl/mirror-dinghy-65560